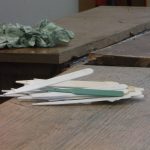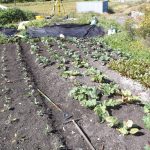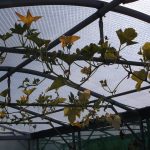 Monday, we got a lot of work in the Garden done. We pinched off the side-shoots of the Tomatos, hoed the beds, and watered the plants.
We also took cuttings of the Pinks, chose bigger pots for the Shrubs.
Cuttings of Lettuce, Courgettes, Kale, Spinach were washed, bagged and taken down to the Buth for selling.