Throughout the year we have seasonal vegetable produce available to buy.  We also sell veg seedlings in the spring for those of you who are keen to grow your own.
All year round you will find hardy Barra shrubs great for planting hedges and a diverse range of perennials for building up your boarders.
In spring and early summer we are choc a block with bedding plants! These are very popular so be sure to get in there early.
Our lovely handmade planters are also made up to order.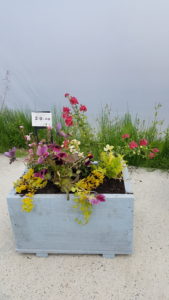 Expert advice is on hand with our horticulturalists Bruce and Helen.
The opening hours are from 09.00-4.00 on Monday to Friday.