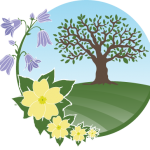 Car Boot/Table Top Sale
Saturday 4th November
11am-2pm
Northbay Hall
Garadh a Bhagh a Tuath are giving you a good excuse to have a clear out!!!
We are hosting a car boot/table top sale and invite you all to come along.
There will be a £5 charge per table and there will be teas, coffees and home baking available for sale
So, if you want to raise a little bit of extra cash for Christmas or raise some money
for a favourite charity then we'll see you there on the 4th!